David Fein, MD
Specializing in Health & Wellness, Weight Management, and Anti-Aging Programs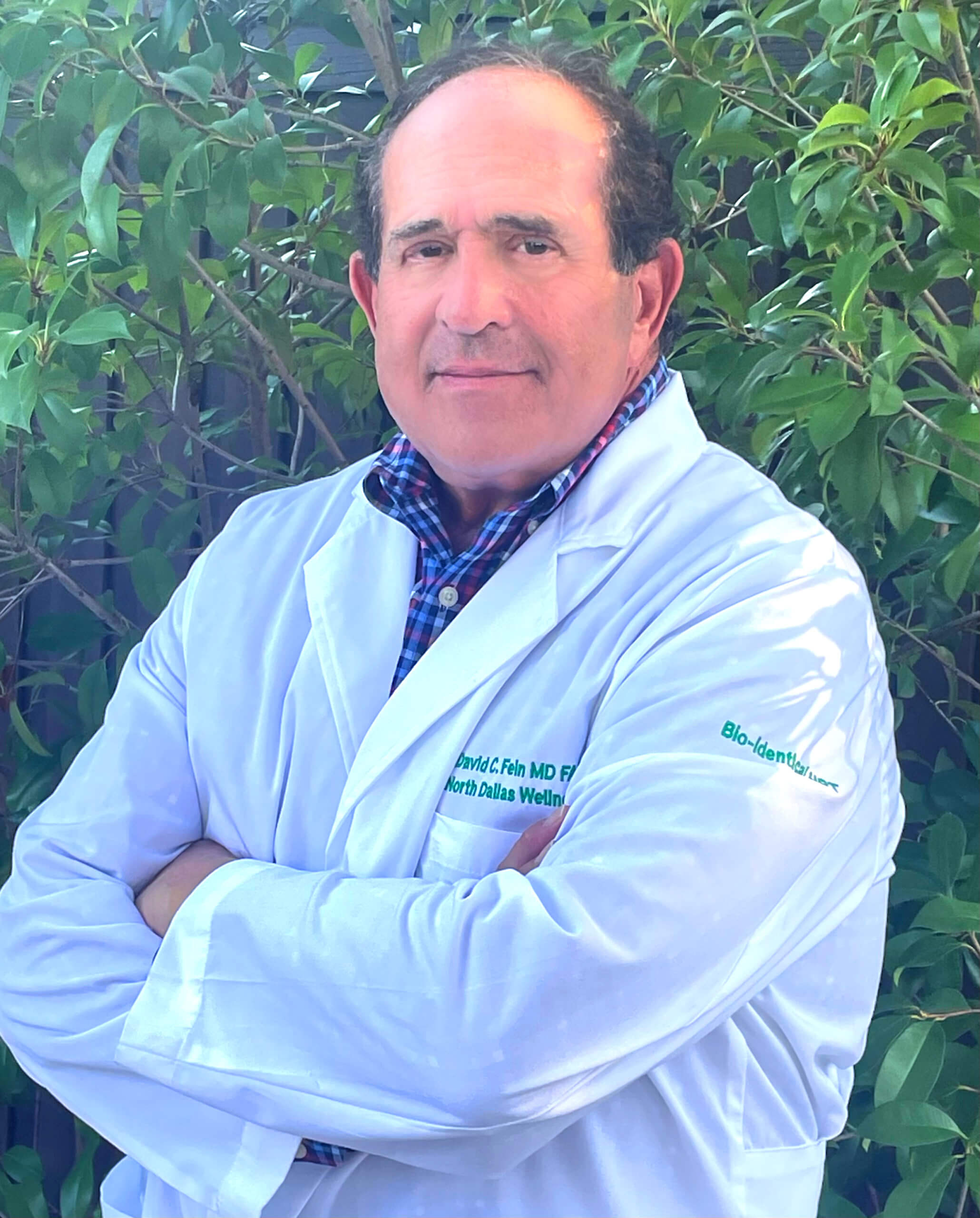 David Fein, MD, has been helping people look and feel their best for more than 30 years. His individualized care combines mainstream medicine with a holistic approach to mental, spiritual, and physical balance.
Dr. Fein specializes in health and wellness, weight management, and anti-aging programs. He strives to provide each patient with the time, respect, and attention that they deserve, offering a level of personalized care that is not often seen in today's medical offices.
Dr. Fein attended the University of Texas at Austin, where he graduated cum laude with a degree in biology. He graduated from the University of Texas Southwestern Medical School in Dallas in 1982 and has been serving the medical needs of the North Texas community ever since. Dr. Fein is board certified in obstetrics and gynecology and is a Fellow of the American College of Obstetrics and Gynecology. Dr. Fein is also a member of the Texas Medical Association and the Dallas County Medical Society, as well as the American Academy of Anti-Aging Medicine.
Dr. Fein constantly sharpens his medical knowledge with continuing medical education in testosterone therapy, bio-identical hormone optimization, medical weight loss, anti-aging interventions, alternative and homeopathic medicine, and other complementary medicine regimens.
Contact Us
North Dallas Wellness Center
www.drdavidfein.com
(214) 696-3885
8230 Walnut Hill Lane, Suite 304
Dallas, Texas 75231