Testosterone Therapy
for Women
From puberty to menopause, testosterone has important functions for women, such as reproduction, metabolism, and cognition. Dr. David Fein uses testosterone therapy to help both women and men enjoy feeling healthier and younger.
How Testosterone Affects Women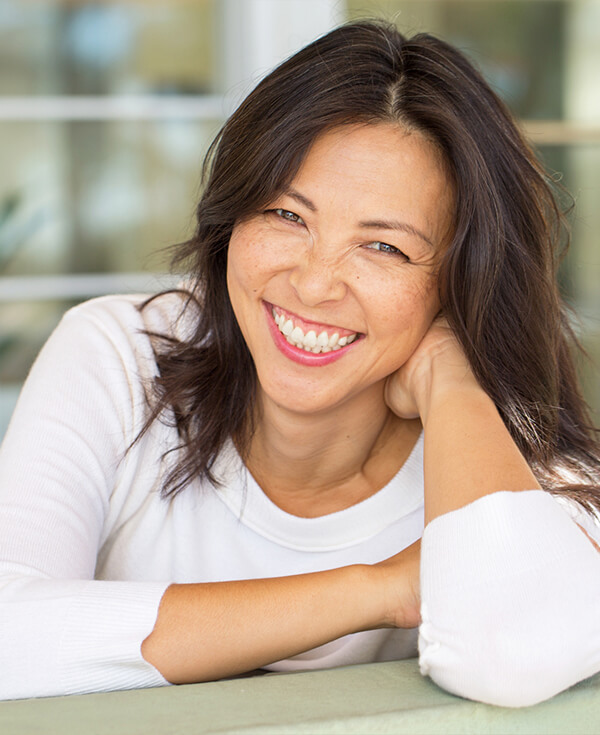 When women think of their hormonal levels, they may typically think of estrogen and progesterone. While those play an important role in the female reproductive system, testosterone also plays an important factor in hormonal balance and general health. Low testosterone (low T) can have a negative impact on a woman's overall health and wellness.
Aging, menopause, stress, and other factors can diminish certain hormones, such as testosterone or cortisol. These imbalances may interfere with other metabolic functions, and other hormone levels can be negatively affected.
What Causes Low T in Women?
Testosterone levels typically peak for women in their early 20s and then begin to decrease naturally. This decrease in hormones causes a decrease in sex drive through their 20s, 30s, and 40s, along with a wide range of other unwanted symptoms. Over half of women in their early 40s will see their testosterone levels drop by 50 percent or more. Low testosterone can also be caused by birth control pill use, which can suppress the natural ovarian production of testosterone, estrogen, and progesterone.
Symptoms of Low T in Women
Low levels of testosterone in women can cause a wide range of unwanted symptoms. Some of the most common symptoms associated with low testosterone in women include:
Decreased sex drive
Fatigue
Slow metabolism
Decreased mental clarity and concentration
Decreased energy and stamina
Loss or thinning of hair
Moodiness and irritability
Sleep disturbances
If you are experiencing two or more of the above symptoms as a woman, we highly recommend getting your hormone levels checked by Dr. David Fein. He will be happy to sit down with you, listen to your concerns, discuss your treatment options with you, and develop a personalized hormone replacement therapy treatment plan for you based on your body's chemistry and desired results.
Testosterone Pellets
Over 50 years of research have shown that testosterone pellets can effectively treat the symptoms of low testosterone in women. Hormone pellets are subdermal implants made up of an organic soy or yam base along with bio-identical hormones such as testosterone, estrogen, or progesterone.
Approximately the size of a Tic Tac, these pellets are typically placed through a tiny incision at the hip, below the waist. Once implanted, these pellets will slowly and consistently release testosterone over the course of 3 to 5 months. The pellets will naturally dissolve and do not need to be removed.
The benefits of using testosterone pellets for hormone therapy in women include:
Increased energy and stamina.
Increased lean muscle and decreased body fat.
Increased libido and heightened performance.
Improved mood and sense of well-being.
Before you begin your hormone therapy treatments, you will be asked to undergo extensive testing to determine your current hormone levels. A customized dosage of hormones will be prescribed, and follow-up tests will be conducted in order to optimize patient response as well as blood hormone levels.
Testosterone Therapy for Women in North Dallas, TX
If you've been suffering from fatigue, weight gain, difficulty sleeping, or decreased sex drive, you may be experiencing symptoms of low T as a woman. For more information about testosterone replacement therapy for women, contact North Dallas Wellness Center at (214) 696-3885. You may also use our online form to request an appointment with Dr. David Fein to discover if hormone therapy may be right for you.
Contact Us
North Dallas Wellness Center
www.drdavidfein.com
(214) 696-3885
8230 Walnut Hill Lane, Suite 304
Dallas, Texas 75231