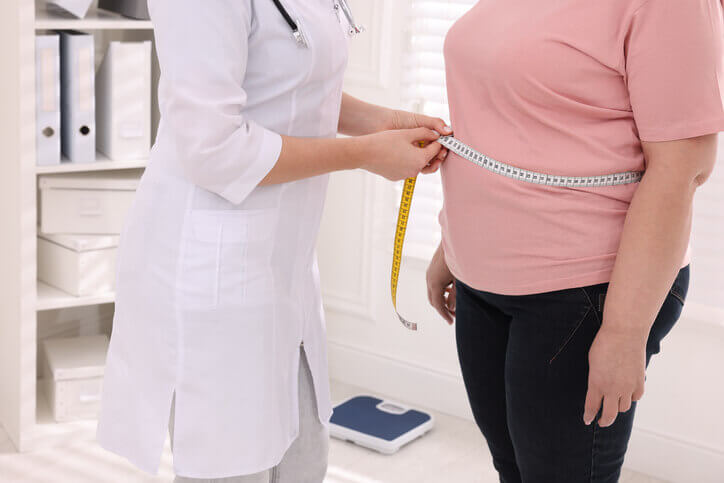 Have you been trying to lose weight but to no avail? Are you tired of following fad diets just to see little to no results? It may be time to change your routine and consider medicated weight loss. Medicated weight loss is an evidence-based method for patients that need a little extra assistance in shedding excess weight.
Ozempic for medicated weight loss has been taking the world by storm – and for good reason. This injectable medication has facilitated weight loss for hundreds of thousands of people across the country in recent years. That being said, there is still a lot of misinformation about what Ozempic is and how it affects the body. Our doctor, Dr. Fein, put together an introductory guide to Ozempic for weight loss, so you know exactly what you can expect when you start your weight loss journey with this revolutionary medication.
What is Ozempic?
Ozempic is the name brand of a medication called semaglutide. Semaglutide is a once-weekly injectable medication that has traditionally been used to treat patients with type II diabetes. In patients with diabetes, Ozempic or semaglutide works to reduce blood sugar levels within the body by mimicking hormones naturally produced during mealtimes. With its use, patients have found a positive side effect of Ozempic is weight loss.
Although Ozempic has gotten a lot of attention and popularity lately, other semaglutide products, including Wegovy, have come to the market specifically for medicated weight loss. Tirzepatide, also known as Mounjaro, has also gained popularity in recent months for its ability to manage type II diabetes and facilitate weight loss.
How Does Ozempic Facilitate Weight Loss?
Ozempic works by mimicking the glucagon-like peptide (GLP-1) hormone that's naturally released into the body after an individual eats food. This influx of chemicals, similar to the GLP-1 hormone, work to reduce blood sugar levels in the body after a meal which, in turn, allows patients to feel fuller from smaller amounts of food for longer periods of time. This, when coupled with other weight loss tactics, helps patients lose their excess weight with ease.
Using Ozempic for Weight Loss
There are three things to keep in mind when using Ozempic for weight loss – use the medication as directed by your doctor, eat a healthy and balanced diet, and exercise regularly.
Inject Once Weekly
Take Ozempic as directed by your provider. Ozempic is taken via subcutaneous injection once weekly. It is generally recommended that patients administer their medication on the same day each week – around the same time if possible – for the best results. This injection is typically made in a soft part of the body, including the upper arm, thigh, or belly. It is recommended to rotate between injection sites to reduce unwanted side effects.
Eat a Healthy and Balanced Diet
To complement Ozempic, it is recommended that patients eat a healthy and balanced diet. If you need dietary guidelines and nutritional assistance, it is best that you ask your provider for help. They will be able to provide you with the tools and resources you need to maintain a healthy lifestyle, from eating habits to exercise.
Exercise Regularly
Exercising regularly is a great way to help facilitate weight loss. It is important to note that exercising doesn't have to be rigorous to be effective – any form of movement for your body is recommended to help you in your weight loss journey. For beginners, we always recommend long walks with a friend or family member, or light movements, including yoga.
Ozempic for Weight Loss Near Me
When taken as directed and accompanied by regular exercise and a healthy diet, Ozempic is a great facilitator for weight loss. It works with your body, rather than against it, to produce the results patients are looking for.
North Dallas Wellness Center is proud to offer semaglutide to patients who wish to kick start their weight loss journey. Dr. David Fein is an expert in medicated weight loss and is proud to offer the tools and resources necessary to help his patients have a successful weight loss experience. To learn more about Ozempic or to get started on your semaglutide weight loss journey, call us today at (214) 696-3885. You may also request an appointment with Dr. Fein at your convenience with our appointment request form.