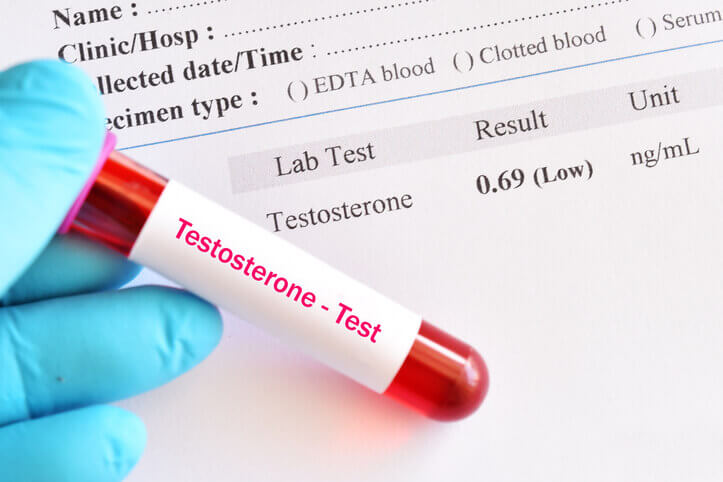 Testosterone is an androgen hormone that has important functions for both men and women.  In men, testosterone stimulates sperm production and sex drive and helps build muscle and bone mass. On the other hand, in women, testosterone plays an important role in reproduction metabolism and cognition.
Low T, or low testosterone, is when the body does not produce enough testosterone due to aging or health conditions. A drastic drop in the blood testosterone level can result in a wide range of signs and symptoms. Testosterone replacement therapy(TRT) is the most popular and effective treatment of low testosterone in both men and women.
Let's discuss the signs and symptoms of low testosterone, when testosterone replacement therapy is recommended, and where you can go for testosterone replacement therapy in North Dallas, TX.
Signs and Symptoms of Low Testosterone
The following are some common signs and symptoms of low testosterone in men and women.
Low Libido
Testosterone plays a crucial role in our sex drive. It is no secret that some people may experience a decline in their libido or sex drive as they age. However, older people with a low testosterone level are likely to experience a more drastic drop in their sex drive.
Difficulty Achieving and Maintaining Erection
Testosterone in men helps achieve and maintain an erection by producing nitric oxide, a molecule that triggers a series of chemical reactions to produce an erection. Unfortunately, people with low testosterone levels experience difficulty achieving an erection or experiencing spontaneous erections.
Low testosterone in women causes vaginal dryness, irregular menstruation, and infertility.
Hot Flashes
Hot flashes refer to a condition that is characterized by heavy sweating, reddening of skin, and night sweats. Men and women with low T can feel hot flashes like a sudden sensation of warmth.
Hair Loss
Balding is common in aging males. However, low testosterone levels in the blood can also contribute to the loss of hair on the head and face in men. Low T can also cause thinning of hair in women.
Fatigue
Both men and women with low testosterone have reported extreme fatigue and decreased energy. If you are getting adequate sleep but are consistently tired, it's a sign that you have low T.
Decreased Muscle Mass
A study has found thatin men, low testosterone levels affect muscle mass but not necessarily the function or strength of muscles. On the other hand, low T in women is associated with loss of strength and muscle tone.
Decline in Cognitive Function
Low blood testosterone level significantly contributes to a decline in cognitive functions, particularly memory, in both men and women.
What Is TRT and When It Is Right for You?
Testosterone replacement therapy, or TRT, is a common treatment for low f blood testosterone levels in both men and women. It is a lifelong treatment that can significantly improve the symptoms of low T. Testosterone of TRT comes in the form of injections, pallets, patches, creams, gels, and pills/capsules.
Testosterone replacement therapy is typically recommended to men and women with low T who experience the aforementioned signs and symptoms. A healthcare provider comprehensively assesses an individual's health condition before recommending testosterone replacement therapy.
Generally, testosterone replacement therapy may not be right for people who:
Have received a diagnosis of breast or prostate cancer.
Have sleep disorders such as sleep apnea.
Are planning to have children.
Have an untreated heart problem.
Have an elevated level of red blood cells.
TRT Therapy in North Dallas, TX
If you are experiencing two or more low testosterone symptoms, it may be time to get your hormone level checked by a medical professional. At the North Dallas Wellness Center, our trained and compassionate Dr. David Fein can perform a comprehensive assessment and testing to check your hormone levels. He will also discuss your symptoms with you, listen to your concerns, and develop a personalized TRT plan for you based on your unique needs and hormone levels.
To know more about TRT or to schedule a one-on-one consultation with one of our providers, call us today at (214) 696-3885 or use our online appointment request form.