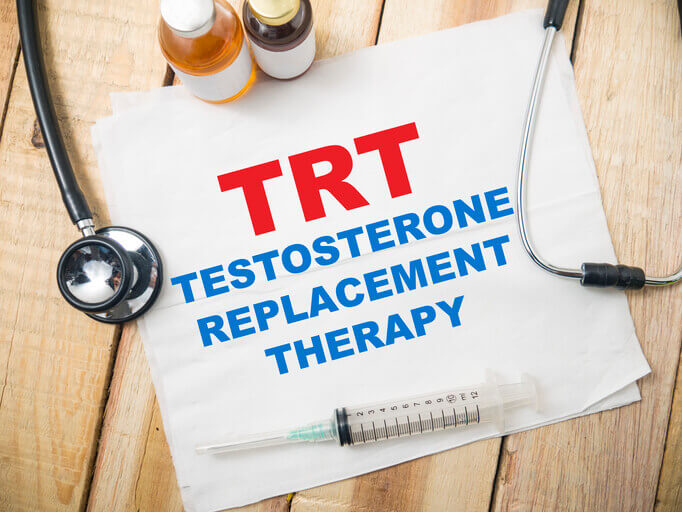 Age can cause a decline in testosterone levels. When this occurs, you may experience a range of physical and emotional symptoms. Doctors can address this hormonal imbalance via testosterone replacement therapy (TRT). For the right patient, TRT can make the symptoms of imbalance more manageable, allowing them to live their lifemore comfortably.
In this article, we will talk more about low testosterone and testosterone replacement therapy, including where you can go in Dallas for an assessment and treatment.
Why is Testosterone Important?
Testosterone is a crucial male sex hormone that plays a vital role in various bodily functions, including the distribution of fat and muscle mass, bone density, and the regulation of the sex drive and mood. It can affect your energy levels, quality of sleep, mental clarity, concentration, and metabolism.
When testosterone levels drop below the optimal range, it is easy to see how it can lead to a decline in overall well-being and quality of life. Therefore, it should be addressed as soon as possible before the symptoms can significantly impact your life.
Who Needs Testosterone Replacement Therapy?
A series of tests need to be done to determine if a patient has a hormonal imbalance. One example is the SHBG level test, which indicates low-T levels if the SHBG levels are too high.
Testosterone is usually associated with males, therefore, testosterone replacement therapy is most commonly prescribed to men. However, women also have this hormone and may benefit from testosterone replacement therapy in some situations. Women may need TRT when they have testosterone levels below a healthy range, which can happen due to menopause and perimenopause, causing a decrease in libido.
The TRT Process
Once it is established that TRT is suitable, the appropriate form of testosterone delivery is chosen by the doctor to supplement the body with testosterone and restore testosterone levels to a more optimal range. Bioidentical hormone replacement therapy is becoming very popular, which entails the use of hormones that are created in a lab to match the chemical and molecular structure of the hormones of the patient. It also lends itself to individualization in terms of dosage.
The therapy can be delivered in various forms, however, transdermal cream therapy is the optimal choice, which allows testosterone to be continually absorbed for 24 hours, achieving therapeutic concentrations of testosterone. In addition, transdermal creams are simple and convenient to apply. Patients can easily administer the cream by rubbing it onto the skin, usually on the arms, shoulders, or abdomen.
Furthermore, the risk of infection and other complications is low, since creams can be applied on the skin instead of creating an incision, such as what's required to insert pellets. It is also more superior to hormone therapy taken orally, which can result in a significant portion of the hormone being metabolized before reaching the blood.
Benefits of Testosterone Replacement Therapy
Men and women who undergo testosterone replacement therapy can experience the following benefits:
Improved Mood and Energy – With restored testosterone levels, energy can increase and lead to an improvement in mood and less irritability.
Enhanced Libido and Sexual Function –Testosterone plays a significant role in male sexual function, and testosterone replacement therapy can help improve sex drive and alleviate symptoms of erectile dysfunction.
Increased Muscle Mass and Bone Density – Testosterone is essential for maintaining muscle mass and bone density, and the therapy can help counteract the loss of muscle and bone that may occur with low testosterone levels.
Improved Cognitive Function – Testosterone replacement therapy can help improve cognitive function in individuals impacted mentally by low testosterone.
Reduced Fat Mass – Healthy levels of testosterone can aid in weight loss efforts by decreasing body fat and increasing lean body mass.
Testosterone Replacement Therapy for Women and Men in Dallas, TX
Dr. David Fein is our medical provider at North Dallas Wellness Center in Dallas, Texas. He focuses on providing specialized care to individuals dealing with low testosterone (Low-T). Dr. Fein aims to help both men and women achieve peak health and wellness by restoring their hormone levels to an optimal state.
At North Dallas Wellness Center, patients can expect comprehensive and personalized treatments tailored to their specific needs, ensuring a path towards improved well-being and vitality. To schedule a consultation, call us today at (214) 696-3885 or use our online request form.