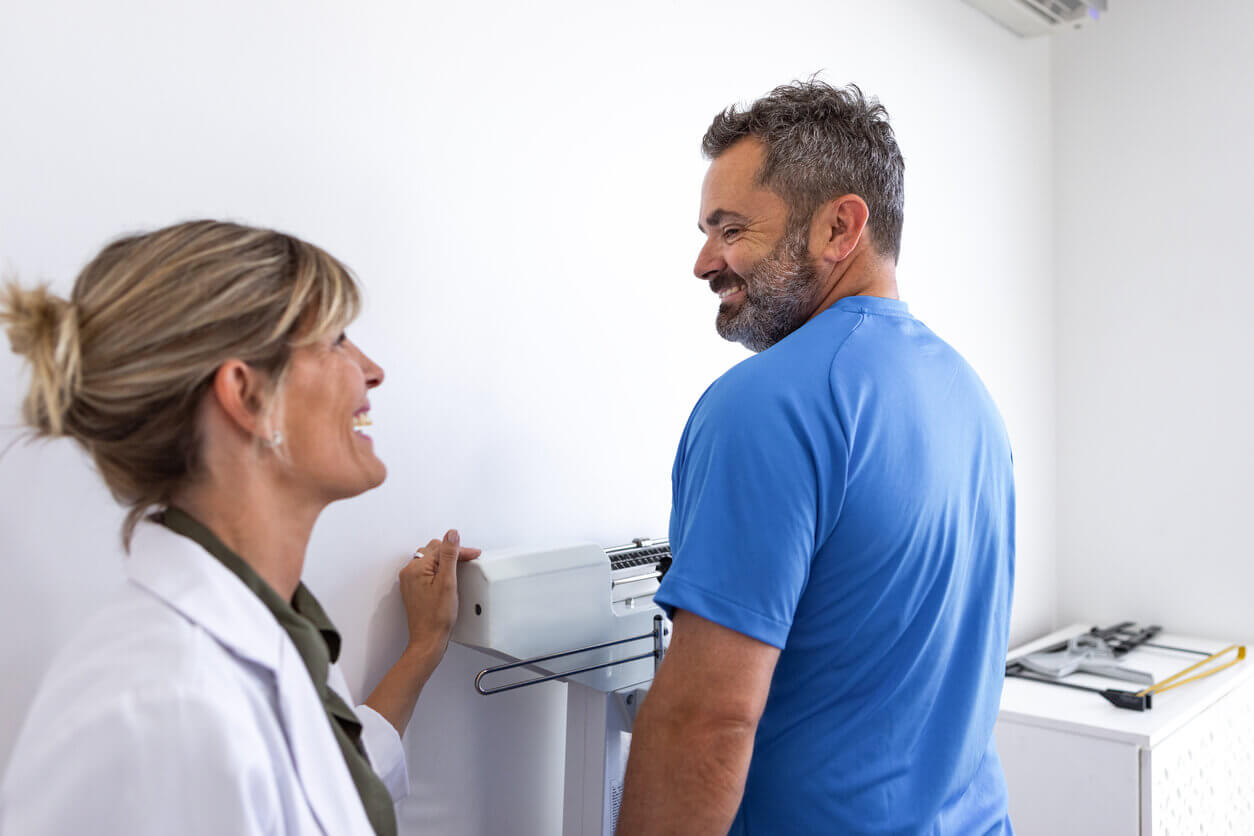 Obesity is a significant medical concern in the United States, affecting more than 60% of American adults. Hormones, which are chemical messengers that regulate different processes in the body, are one factor in the development of obesity.
Medical weight loss is a comprehensive approach to weight loss. It combines medications, dietary changes, and lifestyle modifications (sometimes along with hormone therapy) to regulate bodily functions, including metabolism and appetite, and help with obesity.
In this article, we will take a look at how hormone balance influences metabolism and appetite and how medical weight loss can help people with obesity.
How Do Hormones Affect Metabolism And Appetite?
An imbalance in the hormones such as leptin and insulin, growth hormones, and sex hormones influence appetite, metabolism (the rate at which the body burns food for energy), and body fat distribution.
Leptin hormone (otherwise known as appetite-reducing hormone) is produced by fat cells and secreted into the bloodstream. It reduces a person's appetite by acting on specific centers of the brain, reducing the urge to eat. In obese patients, leptin levels tend to be higher. However, despite having high levels of leptin, obese people are not as sensitive to the effect of leptin as people with normal weight.
Insulin is a hormone that influences metabolism. Resistance to insulin increases the risk of obesity, as well as diabetes, which can also make maintaining a healthy weight more difficult. Cortisol, the stress hormone, also plays a role in weight regulation. Elevated cortisol levels can disrupt metabolism and foster overeating, contributing to obesity. Lastly, sex hormones change the fat distribution in the body. Low levels of estrogen in women during and after menopause result in increased weight gain, while low testosterone levels in men, especially those above the age of 40, often result in reduced muscle mass and increased body fat mass.
How Does Medical Weight Loss Help?
Medical weight loss programs, overseen by healthcare professionals, offer individuals a comprehensive and supervised approach to attaining their weight loss goals. It involves a combination of various elements that address the physical and psychological effects of weight management in obese patients.
Medical weight loss programs also involve the use of the newest and proven prescription medications such as semaglutide and tirzepatide for weight loss. Semaglutide is a once-weekly medication that is approved by the FDA to manage weight loss, along with diet and exercise. It is injected under the skin at any time of the day, on the same day each week. Similarly, tirzepatide is the newest prescription medication that helps people with a BMI over 30 lose weight quickly and effectively. This medication is also injected once weekly under the soft portion of the skin. Both prescription medications for weight loss suppress appetite and improve metabolism to facilitate weight loss.
In addition to prescription medications, a medical weight loss program also involves a healthy diet and regular exercise plan to address hormonal imbalances. Balanced hormones, achieved through diet and exercise, help improve metabolism and reduce appetite, making it easier for individuals to lose weight and keep it off.
If necessary, a medical weight loss specialist can also offer hormone therapy to address the hormone imbalances that contribute to obesity.
Medical Weight Loss in Dallas, TX
If you are one of the 60% of the population grappling with obesity or overweight concerns and are seeking a comprehensive medical weight loss plan, visit us here at North Dallas Wellness Center. Our highly trained and skilled weight loss specialist offers a 30-day challenge weight loss kit that helps people lose weight healthily. Our medical weight loss plan incorporates dietary guidance and an exercise regimen.
At our facility, we also offer bioidentical hormone replacement therapy, IV vitamin infusion therapy, and life extension with rapamycin, among others. Contact us today at (214) 696-3885 or use our online appointment scheduler to schedule a meeting with Dr. David Fein.