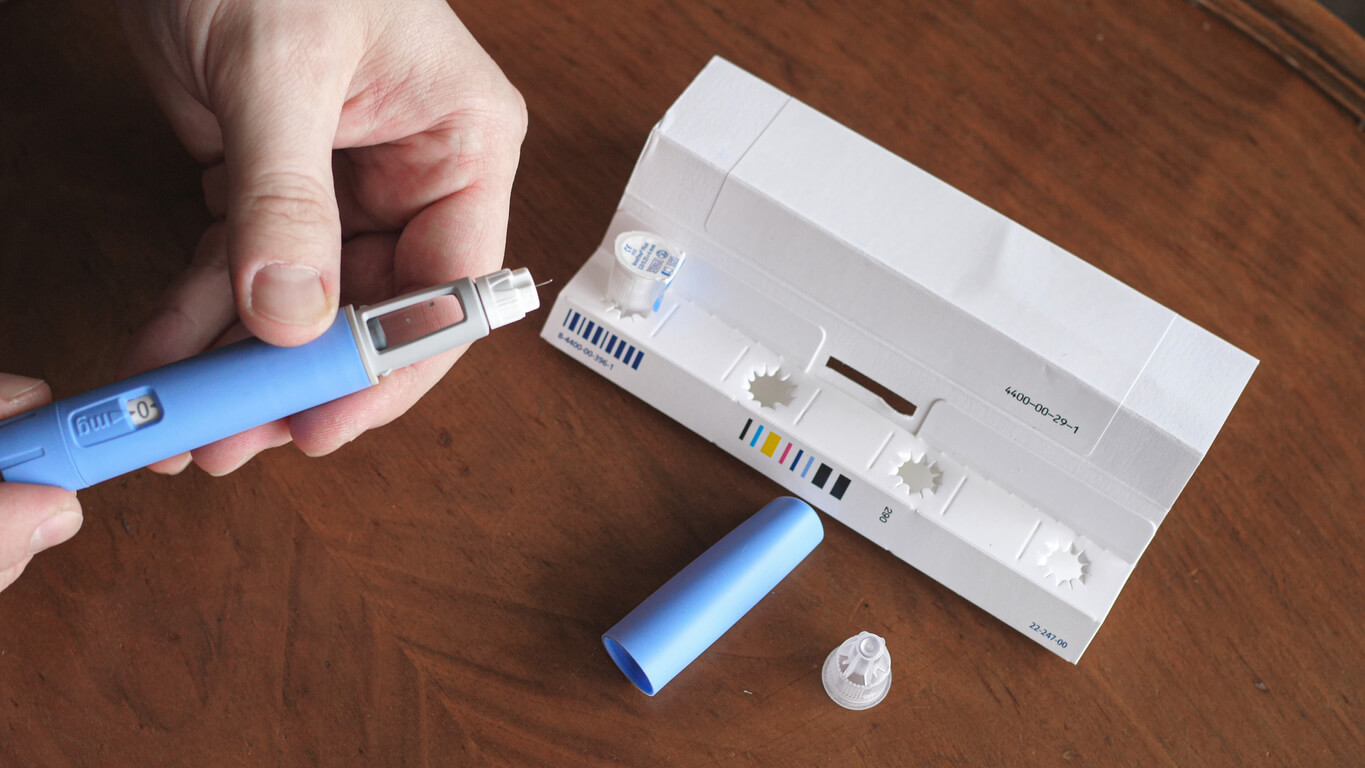 Are you overweight or obese and concerned about your health? If not, you should be. Obesity is not just a problem that affects your self-esteem, but also a significant medical issue that is associated with life-threatening conditions such as type 2 diabetes, hypertension (high blood pressure), heart disease, sleep apnea, and cancer.
If you're like most people struggling with their weight, you know that losing those extra pounds with diet and exercise alone is easier said than done. However, there is new hope in the form of the anti-obesity medication known as semaglutide.
Semagluatide is an injectable drug that was initially used to treat type 2 diabetes but was subsequently approved by the Food and Drug Administration (FDA) in 2021 under the brand name Wegovy to help manage weight loss in the 70% of American adults who are obese or overweight.
The good news is that – along with diet and exercise – semaglutide has been proven to substantially help reduce your body mass, thus improving your overall health.
Let's delve more into this significant breakthrough in weight loss management.
How Semaglutide Works as a Weight Loss Solution
Semaglutide is part of a group of medications known as glucagon-like peptide-1 receptor agonists, or GLP-1 Ras. It mimics the GLP-1 hormone, which is released in your gut in response to eating. One role of GLP-1 is that it prompts your body to produce more insulin, which reduces blood sugar (glucose). However, GLP-1 in higher amounts also interacts with the parts of your brain that suppress your appetite and signal that you feel full.
Currently, semaglutide is only approved for weight loss under the Wegovy brand. When used in addition to diet and exercise, it can cause significant weight loss – and a reduced risk of cancer, diabetes, and heart disease – in those who are obese and overweight. It is a once-weekly medication with a typical dose for weight loss of 2.5 milligrams that is self-injected under the skin at any time of day, with or without food.
Research indicates that semaglutide injections are highly effective. In fact, an early study of 2,000 obese adults compared people using semaglutide plus a diet and exercise program with those who made the same lifestyle changes without using semaglutide. After 68 weeks, half of the participants who used semaglutide lost 15% of their body weight, and nearly a third lost 20%. In comparison, those who relied solely on lifestyle changes lost approximately 2.4% of their weight. Additional studies of semaglutide's efficacy have shown comparable results.
The most common side effects of semaglutide are gastrointestinal symptoms, which are often caused by hypoglycemia (low blood sugar). While the drug usually does not cause hypoglycemia, a person's blood sugar can be affected by other factors. As such, it is important to drink plenty of water and not skip meals when taking semaglutide, and it should be injected on the same day each week to achieve optimal results.
Are You A Candidate for Semaglutide?
The FDA recommends Wegovy for weight loss if you have a body mass index (BMI) of 30 kg/m2 or greater or if you have a BMI of 27kg/m2 or greater and at least one weight-related condition, such as hypertension, Type 2 diabetes, or high cholesterol.
However, you should avoid semaglutide if you have a history of medullary thyroid cancer, gallbladder disease, pancreatitis, or multiple endocrine neoplasia syndrome type 2 (MEN2).
If you are considering semaglutide for weight loss, you should first consult your primary care physician (PCP) who knows your personal and family medical history and can guide you in finding the best treatment for your condition – especially if you have diabetes and are already taking a different medication.
Dr. David Fein at North Dallas Wellness Center offers the latest, proven prescription medications – including Wegovy – along with in-depth dietary guidance and support to help his patients lose their excess body mass and maintain their normal weight.
Wegovy Before and After in Dallas, Texas
Losing weight doesn't have to be a frustrating chore, thanks to the tools and resources offered by Dr. Fein at North Dallas Wellness Center. We are proud to offer innovative treatments, including medical weight loss solutions like semaglutide, for men and women in the North Dallas area.
For more information about our medical weight loss programs, call us today at (214) 696-3885. You may also schedule an appointment with Dr. Fein to discuss your weight loss goals by using our convenient online form.